The Collected Jokes of Slavoj Žižek
Audun Mortensen
In The Collected Jokes of Slavoj Žižek, Audun Mortensen (b. 1985) has collected every joke cited or paraphrased by the Slovenian philosopher in his English books, from The Sublime Object of Ideology (1989) to Living in the End Times(2010).
Mortensen printed a single copy of the work in coffee-table format in April 2011. The expanded version is published by Flamme Forlag in an edition of 300. Afterword by Momus (Nick Currie).
The book has been recommended by The Guardian.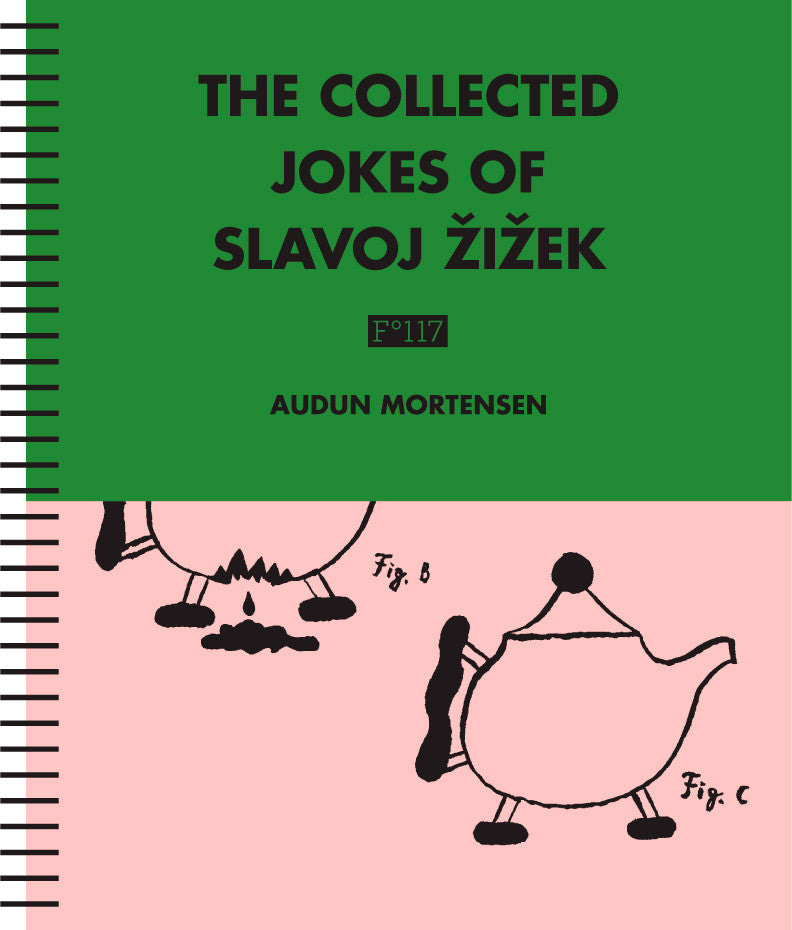 Fiction, 150 sider
Design av Yokoland
ISBN 978-82-02-39179-9
Utgitt i 2012
Utsolgt
Audun Mortensen (f. 1985) er kunstner og forfatter.
«Žižek har de siste årene vært gjenstand for global medieoppmerksomhet under overskrifter som 'Kulturteoriens Elvis' og 'Vestens farligste filosof'. Vi kan derfor se det som et alternativt doktorgradsarbeid at Audun Mortensen nå har satt seg ned med Žižeks bøker og klippet dem i fillebiter til kun vitsene er tilbake … (Dette) er en bok som vil glede fansen av konseptuell litteratur.»
– Henning Gärtner, Klassekampen